On beautiful Saturday evening,
babyRose
&
I
went to The Food Gallery @ Tun Jugah for dinner. She wanted to eat Hot Plate Noodles which is said to be the best in Kuching.
But we were not lucky that evening as the Hot Plate Noodles stall was closed that evening. So, we looked for other food to eat.
I got myself a set of Terrayaki Chicken @ RM13, California Maki @ RM12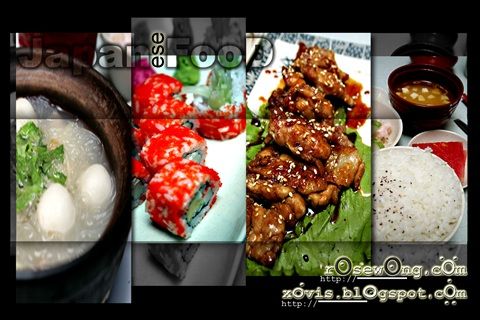 BabyRose
got herself a Fish Ball Tang Hoon Soup @ RM5.90
The Miso soup was included in the set that I ordered. It was a bit too salty. The chicken wasn't as crispy as it used to be. And another is that I just realized that they're no longer operating the stall themselves. I used to pay at their stall, but now, I've to get the little note to the cashier to pay and their stall is the first one at the entrance, in case any of you think that they've moved.