Thank you so much for all your concern when I really need them.
Thank you so much for everything. I really appreciate them.
Many said that they cannot feel Christmas is round the corner. I am not celebrating Christmas but I do love Christmas, because on that day, I might receive a card or present from unexpected people.
The same goes to this time. Though I'm not getting any present from anyone as at now, I'm going to Kuching Food Bloggers Gathering on the 3rd day of Christmas organized by
EatOK
.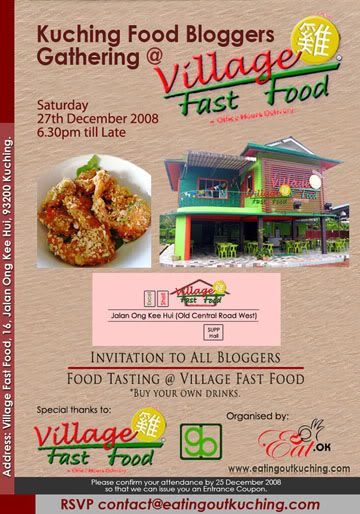 I am going. How about you?